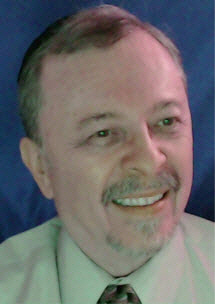 As a teen growing up in Philadelphia, I became fascinated by how the mind and emotions of people worked. I would ride my bike to different branches of the Philadelphia library system looking for answers to my questions about psychology in different books. This interest in the human condition has continuously inspired me and informed my life's work. I became a Rabbi more than 40 years ago, and it was the love of helping people and wanting to do it most effectively and thoughtfully that motivated me to earn my doctorate degree and begin work as a clinical psychologist.
Serving as a Rabbi of a congregation in Pittsburgh for 39 years, I found that people seemed to be very comfortable opening up and talking with me about their personal issues. I had the privilege and opportunity to coach through life cycle events, comfort through grief and loss, and provide support through challenging times to multiple generations of the same families. While I loved teaching and counseling members of our congregation and the greater community, my role as a Rabbi also mandated that I address the congregation publically every week. We all know people who seem to naturally gravitate toward the limelight. I was not one of those people. For me, like for many people, speaking publically was an anxiety-ridden nightmare and I had to work at it. Eventually, however, through practice and employing various strategies and techniques, I was able to overcome my anxiety, become more comfortable speaking publically and (dare I say?!) become really good at something that I once feared.
This personal success, as well as my love of helping people overcome fear, anxiety and challenges, helped to shape my focus on treating anxiety and related disorders. Over the years, I've pursued advanced training and have worked with countless clients to broaden and perfect techniques to treat anxiety, help people work through their fears and live free of the limitations that anxiety can create. I love what I do because these techniques work. It's an amazing privilege to coach people and personally witness how quickly they can find relief, enjoy more personal and professional success and begin living the lives they want to.
While it was wonderful to serve my congregation in Pittsburgh and develop a rewarding psychology practice, my wife, Sara, and I decided to relocate to Seattle in early 2013 to be closer to our family. We are now very close to family. Sara and I bought a home in dire need of renovation just 325 feet from our son, daughter-in-law and grandchildren. While the renovations have been time-consuming and challenging, the rewards are high. We are able to see our grandchildren many times a week, which is priceless. In addition to working with clients, home renovations and a lot of family time, I am enjoying getting to know Seattle and learning about the Northwest's climate and greenery. I love to garden and enjoy sharing the wonders of our backyard with my grandchildren. I'm still learning the microclimate of our yard and enjoying the Seattle weather, which is better than Pittsburgh's. We NEVER have to shovel rain in Seattle! Like most things in life, gardening is an ongoing work-in-progress, full of trial and error, and I look forward to the learning experiences, rewards and beauty of a new growing season every year.
If you are suffering from a chronic or situational anxiety that is affecting your ability to feel good and function without fear-based, ongoing limitations, I invite you to call me for a free phone consultation. I am happy to discuss your specific situation and answer any questions you may have about anxiety disorders and my practice.
Dr. Joseph S. Weiss earned his Ph.D. in Psychology of Education from the University of Pittsburgh; his M.Ed. in Counselor Education from the University of Pittsburgh; and his BA in psychology from Long Island University. During his 40 year career in Pittsburgh as a Coach, Counselor, Psychologist and Rabbi, Dr. Weiss served on many diverse community  mental health, interfaith clergy and chaplaincy committees, and on continuing education committees at UPMC Western Psychiatric Institute and Clinic and as adjunct medical staff at UPMC Shadyside Hospital. As a life-long teacher and counselor, Dr. Weiss has taught numerous classes on topics as varied as Self Hypnosis for Performance Success, Relaxation Training, and Psychology for Modern Living.